15 Best Blogs to Follow About Cash Flow
Posted on: June 24, 2017 | Category: Cash Flow·Fund Your Business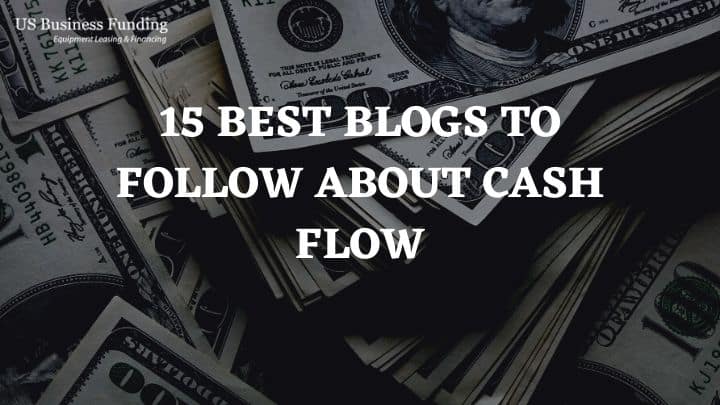 Now that you are reading this, I know that you want to read blogs even just a little. This article is right for you even though you do not subscribe much about blogs, even if you have not ever left any comment to a blog in your whole life, and even if your mailbox have no daily newsletters about blogs in it.
Blogging today is some of the greatest things a company can contribute to making their potential clients be informed and updated about what is the business all about. Through the show-off of its expertise and skills, the business will be able to connect with its clients through blogs. For blog readers, you have to know that blogs are for free in which this is the greatest source of information and learning resources about a certain topic all over the world. The good cash flow blogs will never fail to do their jobs, to inform the readers.
The following blogs below will give the 15 most outstanding blogs about flows of cash. Some of these blogs have accounting firms' courtesy, others came from governmental associations or non-profit purposes. Some are cash flow software and tools' idea. But still, many will fall under common business blogs with a strong solid foundation in giving cash flow information and management tips. Anyways, whatever purpose these blogs have, they will be always free to users. They will always give professional knowledge about cash flow which is prepared to be viewed, subscribed, and shared whenever or wherever you want at no cost.
Bill.com: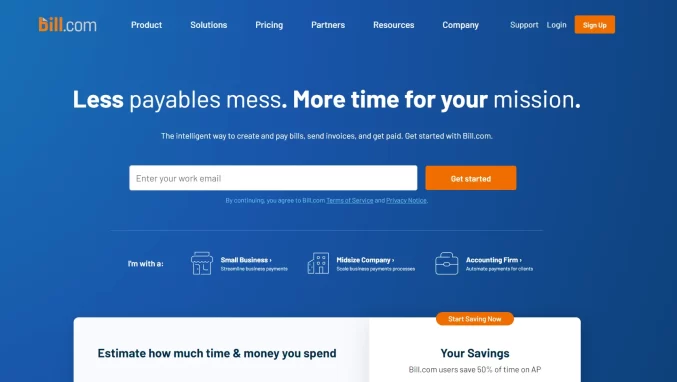 The name is usually unnecessary to explain: this blog is about accounting, billing, and cash flow. This blog's posting schedule is semi-regular. Once a week you will get at least one post in your mailbox. Of course, the thread is about the blog's topic. There is a lot of information about general business success here, like improving your online gauge of the satisfaction of customer or simply your brand. Of course the blog will never forget about accounting's regular discussion, budgeting, and most important about this post, cash flows.
One of the top blog of Bill.com about cash flow is explain to be that there are some tips on how to improve cash flow is the main focus of this blog. The conclusion said it all that the owners of small business in the industry only learn two principles during their early life of their companies. One of these principles is "Cash is king" which refers to the significance of cash or income to every company existing today. The second is what they call the golden rule of cash flow, "He who has the gold makes the rules," which basically means that the viability of which is obvious to everyone who a hat-in-hand to any lender. In short, giving respect to the lenders.
BizFilings: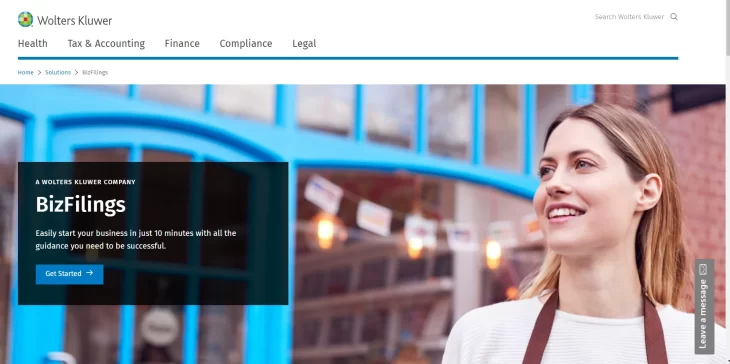 If you want a little bit of persona in your blog, you will enjoy the BizFilings Blog. BizFilings is very fun to ready for it advocates fun topics about social media taught by late-night clowns. Even if the blog is very fun to read, it never failed to deliver its purpose which is real and applicable tips for owners of small businesses. All the topics that you may be looking for are there, of course topics in accordance with management of cash flow are also will never be gone here. But you have to take note that this blog became mute for the past six months.
Bplans: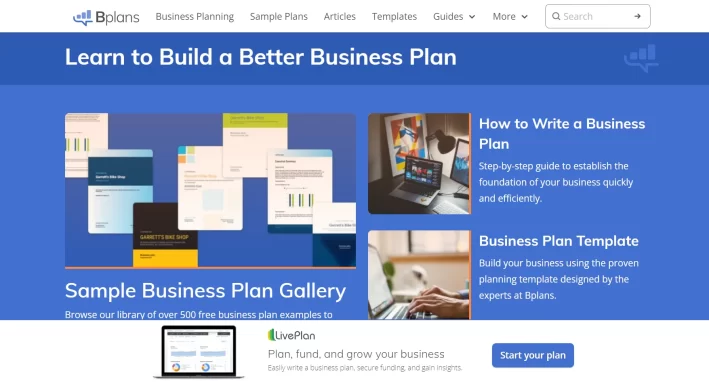 This blog offers rich, thorough discussions about business information. Of course, the blog of the company having the same obvious name is not different: managing the one you have, scrolling for posts on a beginning of a new company, backing your dreams, pitching ideas, and writing your company's blueprint. Because this is an enumerated list of the resources of cash flows, Bplans never disappointed any of its readers because cash flow is its arena.
Jan Ibbott: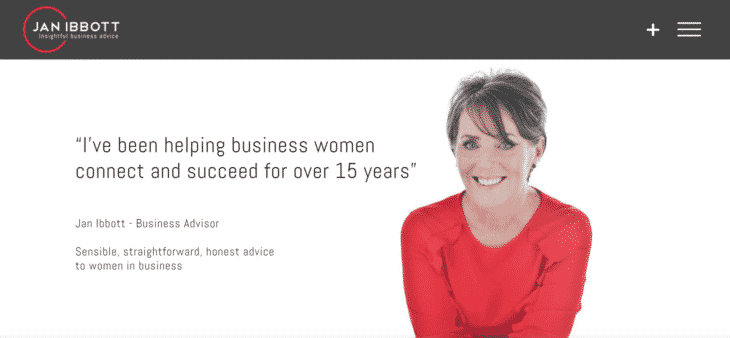 The entrepreneurial buddy has arrived! Its main purpose is to bounce off ideas on what kind of blog Jan Ibbott have. Try hopping around and you will find a friendly and casual tone that only speaks on most business-related topics that includes the huge cash flow. Managing, boosting your business's cash in your own hands, and forecasting are very interesting in this blog.
Business Building:
This blog is made to make businesses that are membership-based such as gym and fitness institutions, but it does not mean that many of the blog's posts are not related to cash flows. I want you to know that there is good advice about marketing on how to make a good deal in this blog. Also, tips on how to survive shortages in your business and what strategies can improve your business cash flows.
Zen Business: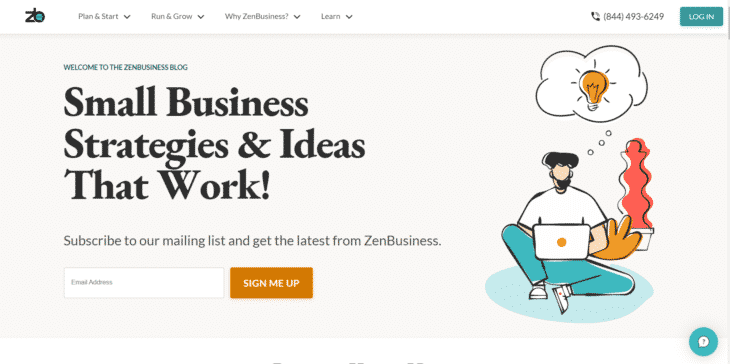 Here you will find so many subjects of your interest – even if your interest is all about procrastination – all post on Zen business is very meaningful and powerful. Some might be about tips on fixing existing problems to literally seize your day.
Cash Flow Diary: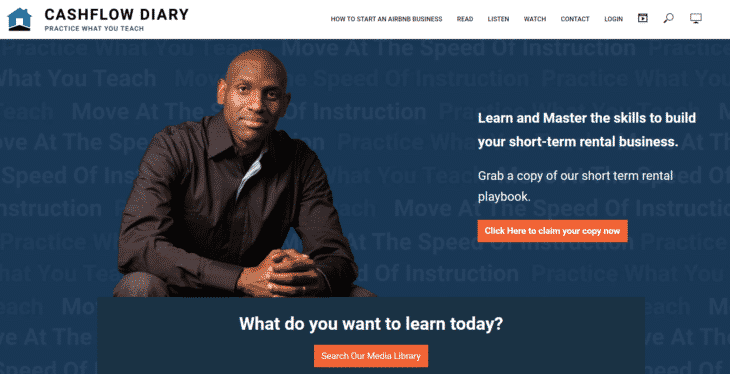 If you adore audio format information, try the Cash Flow Diary Blog. It is the only blog that functions the quality and popular podcast of diary of the cash flow. The blog and podcast always go dense on the interest stories of humans which are particularly business-related issues. You will also find it uncomplicated, episodes about raising capital which are very informative, cash flow boosts, and other business-related topics.
The Mojo of Cash Flow: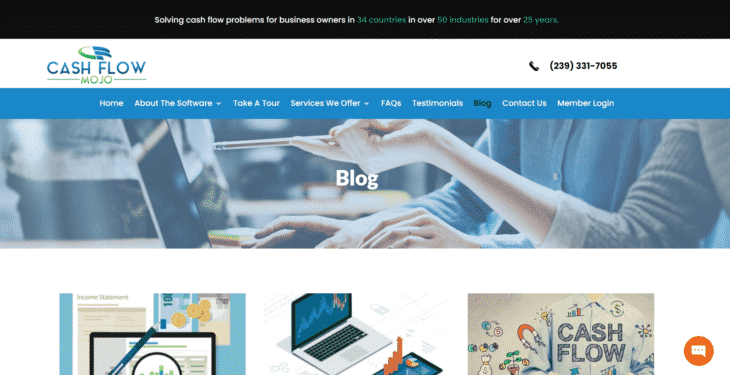 Because nothing sounds good than The Mojo of Cash Flow, it is the best-named blog. Not only the good rhyme the name creates, but people also appreciate mojo's sensible approach. This made this blog very interesting and time-worthy for reading and getting information. There are different kinds of topics about businesses and profits but most of the topics revolve around its name, cash flow.
Celtrino: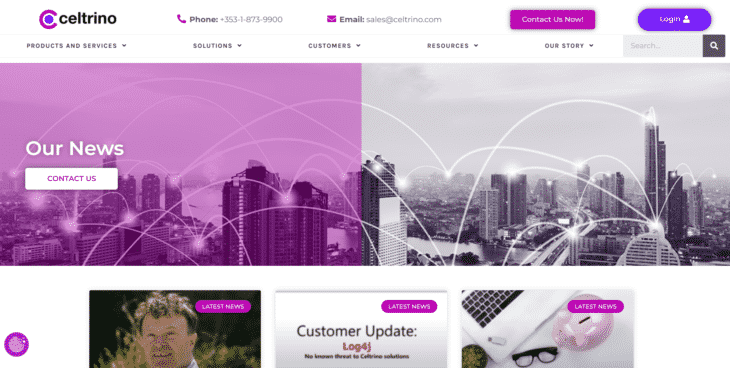 Although celtrino became passive since of May 2015, this blog is an alternative worth reading blog because of its gold-worth archives. Posts such as supplies series management and command processing, billing and invoicing, you'll find tips about improving cash flow in just a short period of time, what will you do once the cash flow is already enhanced, and how will you know all the flow-ins and flow-outs of money in your business.
Small Business of Ceridian: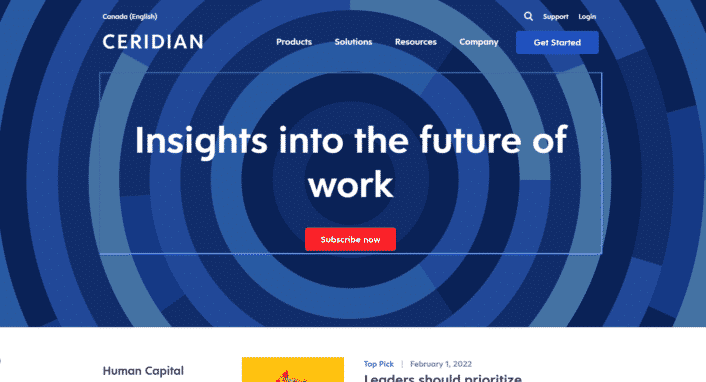 This blog offers payroll, on-topic information about informative blog dishes, and payroll and time tracking assist to small companies. Among general human resource, staff and people organization topics, compliance, Ceridian also disseminate tidbits of cash flow, like getting cash flow, getting more of cash flow, and upon having the cash flow, how you will keep it approaching. We are with that on board.
Commercial Capital: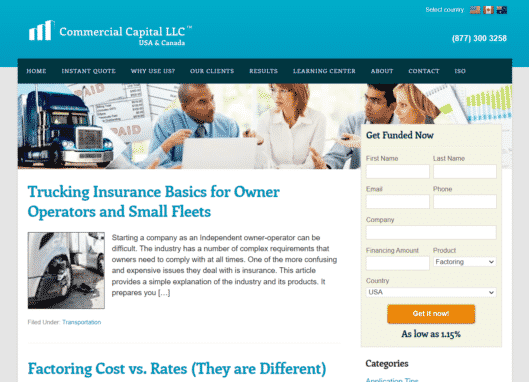 The Commercial Capital blog only focuses mostly on the finance of a business. Although you may find the writings here very dry and shallow, there are a lot of resources about cash flow in this blog. Such things like mutual problems of cash flow and the probable solution for this, boosting cash flow in your business as it develops, and more.
Concur: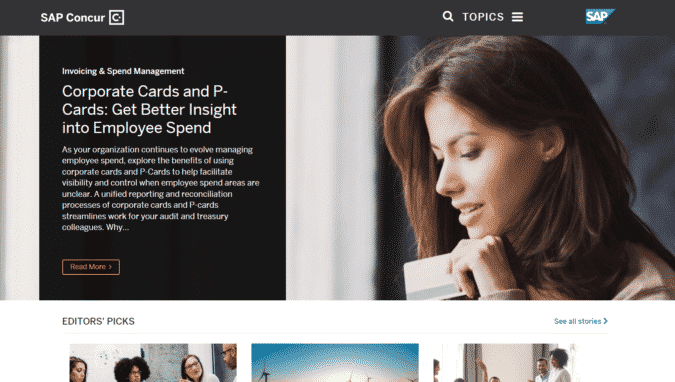 This blog is now a portion of SAP that is an expenditure management tool. Concur's blog is more focused about expense management, finance, money and other topics which are related to business. Added to these topics are the flows of cash and some techniques to grip on the cash flow that will work accurately to whatever business you have.
Creative England: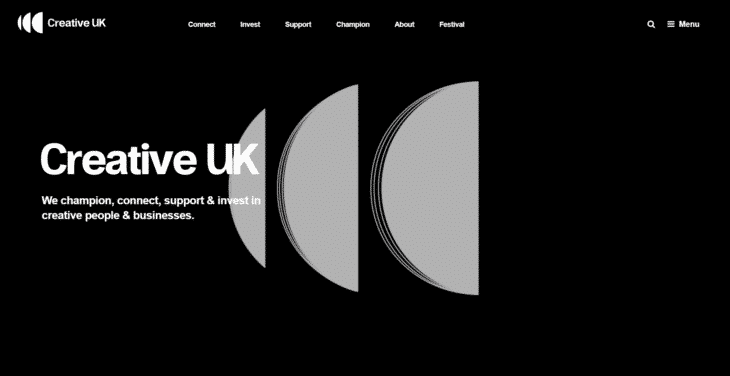 Creative England blog has a new business blogging experience with extremely visual, and is a very fascinating blog that will deepen our knowledge on business current dealings, business profile link roundups, and many more. Try to explore more on these interests and topics, and you will find small company finance, cash, the day's headlines, and of course cash flow posts and information.
Cash Flow's Little Dirty Secrets: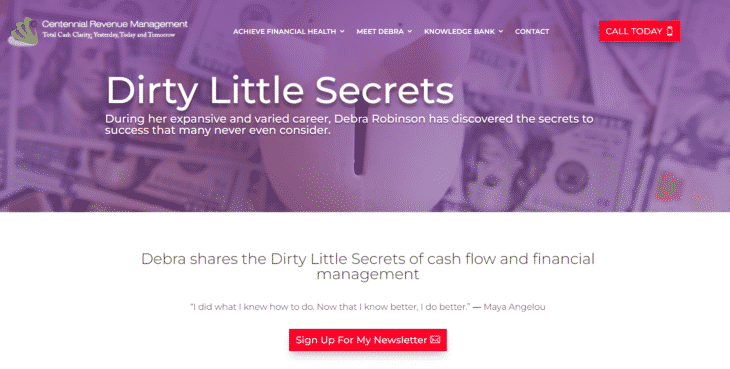 This is the cleverest name in all the blogs I have seen. This Dirty Little Secrets blog is what every owner of a business, big or small, is looking for. This blog is all about tricks and dirty revelations about cash flows.
One good example of this blog is that post saying that "Many business owners don't take this important period seriously, though, and they end up surprised when tax season takes a bite out of their own cash flow. Don't let this be you. Get the insight upfront from your own cash flow specialist." It means that you have to read their blog in order for you to understand the possible consequences of not reading their blog upon establishing either a big or a small business.
The enlisted blogs may help you find your way out of bankruptcy. You just have to choose a good blog to gain the information you want to know about cash flows so that you will not waste your time reading craps of other people.