Documents You Need To Apply For A Small Business Loan
Posted on: July 10, 2022 | Category: Fund Your Business·Small Business Loans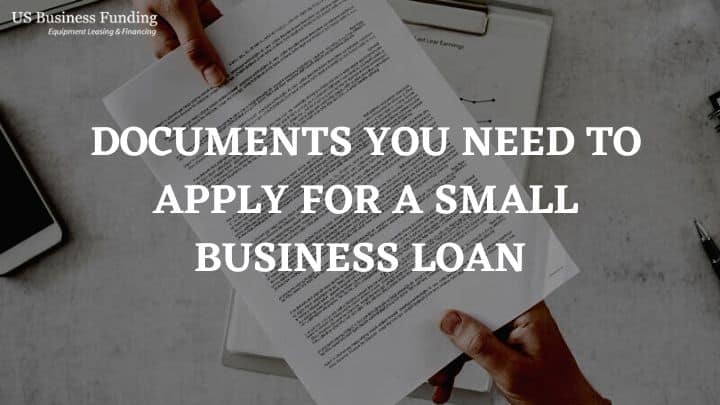 In the United States of America, a Small Business Administration (SBA) loan is the most common type of loan sought by small businesses to start. They are more commonly known as 7(a) loans, and they are comparatively less expensive to obtain, thus making them a hugely popular choice.
However, applying for an SBA loan can be time-consuming and exhaustive. You need a list of all appropriate and relevant documents if you wish your loan application to be approved. Today, let's talk about some of the more important documents that are a must for all those seeking an SBA loan.
The SBA Loan Application Form:
This is an obvious document needed by any small business owner before they seek an SBA loan. It is alternatively also called SBA Form 1919 or a borrower information form and includes all data basic and elementary to you and your business like your full official name, the name of your business, its contact address, etc.
This form has a series of questions that can be either answered 'yes' or 'no' as well as 'true/false' questions. An individual seeking a small business loan must fill in this form carefully.
Please note that any other document you provide is of no use without this loan application first being in place. Hence, it is important to have it in your file and fill it in carefully and correctly.
Your Credit Report:
It is logical that any lender first considers your ability to pay the loan back. Hence, your credit report is a crucial document that, when favorable, convinces the lender (SBA) to grant you the loan as you have the capacity to repay it back.
It is ideal for including both your personal and business creditworthiness to show to your prospective lender. There are some secondary documents that reflect your creditworthiness, apart from credit unions like Dun and Bradstreet that have your credit history. These are:
Personal Financial Statement:
This document communicates your current net worth. It also goes by the name of SBA Form 413. You need the most recent statement of your assets and liabilities to fill out this form so that the most up-to-date status of your finances is conveyed.
Also, don't miss out on listing all personal assets and liabilities, including joint assets, unless they are not yours to claim under legal obligations like a prenuptial agreement, for e.g.
Business Financial Statements: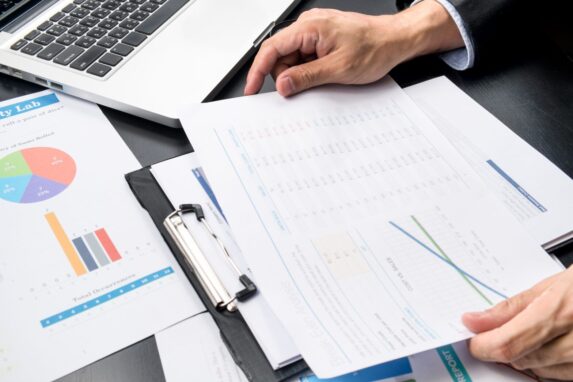 This document projects the financial condition of your business and reinforces the ability of your business to repay the loan. Basically, a profit and loss statement (p l statement) that shows your profits over the last 180 days or projected financial statements (in case your business is a startup or a very recent one) make up your business financial statement.
You can even furnish a balance sheet in this regard. It is also advisable to add supplementary schedules from the last 3 financial years as part of this. Bank statements that indicate your income and expenditures can also be used.
Information About Your Small Business:
As part of the documents needed to process SBA loan applications, small business owners also need to provide to the SBA some kind of business overview and history and give details about their business plan. The following documents indicate these:
Business Licenses/Certificate:
The original business license is an important document that provides the legal identity of your business. In case your business is incorporated, ensure that your corporate seal is present on the SBA loan application form.
Business Lease:
This should contain all the terms and conditions your landlord has laid down in the business lease.
Loan Application History:
Do include any past loan applications you have undertaken.
Resumes:
In case your existing business is a partnership, please attach the resumes of all business partners. Your resume will be instrumental in providing your personal background, to some extent too.
Small business owners sometimes might be in the process of purchasing an existing business. In this case, the following information is necessary.
● Current balance sheet and P&l statement of the new business.
● The new business's federal income tax returns date back two years.
● The proposed "Bill of Sale" document includes the "Terms of Sale."
● The Asking Price with a list containing the schedule of inventory machinery, equipment, furniture, fixtures, etc.
Tax Returns:
All documents related to business income tax returns are important when you apply for an SBA loan or seek SBA financing. This is because they also display how well your business has performed and thus are crucial to the loan process.
All financial institutions check the income tax returns of any business, including federal income tax returns, before deciding upon the package of the loan. Obviously, this applies to the small business loan or SBA loans too.
In case your business is too recent or newly begun, you could use projected income tax returns for the coming year. Any accountant can help you with this.
A pro tip: Whenever you file your taxes, in order to display a picture of getting consistent revenue, it is important to balance all maximizing deductions. When you use tax write-offs, you do minimize your expenses but do keep in mind that too many taxes incurred are a kind of a red flag for your SBA loans to be sanctioned.
Important Documents:
Apart from the above, a document detailing your business overview and history is also great for explaining your business segment further to the authorities when seeking an SBA loan. It is like a written explanation of the nature of your business.
Conclusion:
The 7(a) loans from Small Business Administration (SBA) in the United States are a relatively inexpensive and easy way of getting funds and capital for your small business as long as you have all the right documents in place.
This article has discussed each of these documents and their relevance in you obtaining the full loan package. All the above paperwork is significant in not only providing the basic information about your business to SBA, like the name, address, and nature of your business but also indicating how strong you are financially and what is your capacity to repay the loan you are seeking.
As a rule of thumb, 5 C's — namely capital, credit, capacity to repay the loan, collateral, and character are the parameters that determine the amount of loan you can receive. These documents above help your lender understand all of these and decide accordingly. We hope this article helps you with your future loan needs. Good luck!