Can You Get A Business Loan With No Credit Check?
Posted on: June 6, 2022 | Category: Fund Your Business·Small Business Loans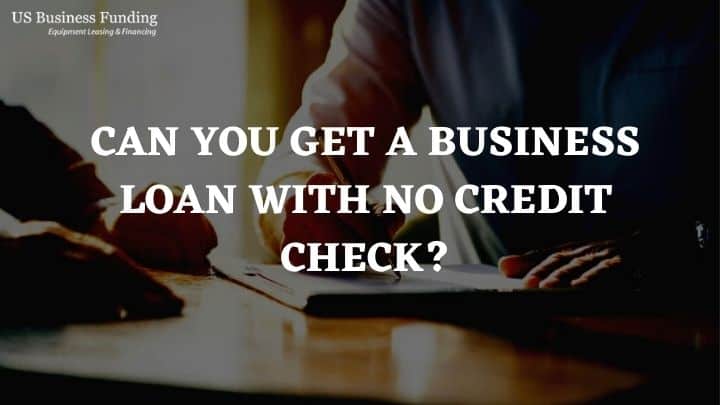 Clearing the eligibility criteria for traditional business loans can be a major challenge for a business owner and even well-established enterprises. Traditional lenders like banks and many other small business lenders usually require businesses to be operating for a minimum of two years. Moreover, a good credit score is also needed in most cases.
You may require credit in order to establish a new enterprise. You may be planning to launch a new service or product and have financial protection. Or perhaps you might have to deal with some unplanned circumstances like loss of revenue, expensive restoration and reconstruction, or urgent hiring.
Irrespective of why you need the extra funds, one factor that will predict the ease of your journey and whether you will be able to secure the funding or not will be your credit scores.
Do any loans or credit checks exist? Don't they consider your personal credit history? And most importantly, would not they punish you because of certain financial mistakes you made back in the day?
The answer is that they exist. However, you will require a firm understanding of how these loan alternatives operate and where you can find and reach out to them.
What Is a No-Credit-Check Business Loan?
It is possible for your enterprise to acquire small business loans with no check of credit in case you do not have a good business or personal credit. Most enterprises these days need personal collateral. Moreover, not only is the credit of your business good, but also your personal credit must be up to the mark in order to secure the loan.
In case you do not have a good credit score, you have limited availability of alternatives when you have to get a business loan as only specific lenders look into factors other than personal and business history.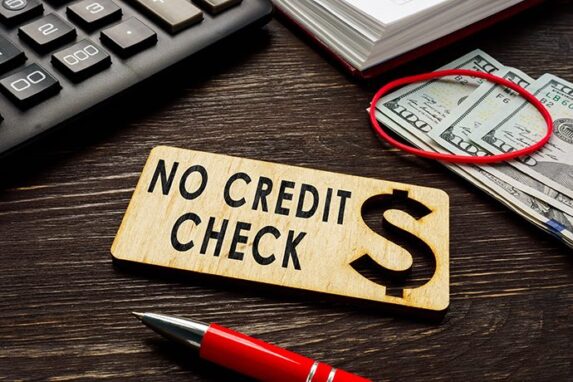 In a typical loan, the lenders will analyze you and your business as per the five C's of credit. The five C's of credit are capital, collateral, capacity, character, and conditions.
Your creditworthiness can be evaluated by taking these five factors into consideration. On the other hand, those loans that do not need a check of credit work in a different way.
With multiple financing options, lenders consider factors other than the history as well in order to analyze the possibility of you repaying the loan amount. This is why no-credit-check loans can be included in the category of alternative financing.
Why Consider No Credit Check Business Financing?
Certain money lenders look at the personal credit scores; others might consider the business history, and some may check both. Barely a handful of financing sources do not consider a factor like history when evaluating the requests for a loan.
On the other side, a good amount of business owners do not want a check of credit for one reason or the other. A handful of them do not want a hard inquiry to impact their score negatively.
While some others are well aware of their history and understand that, in certain cases, their score can make them ineligible for numerous business loans. In certain scenarios, owners of the enterprise want business financing that does not need personal collateral. They want to keep their business and personal finances entirely separate.
These might seem well-rounded points for trying harder to dodge the check of credit. However, this does not impact the reality; that is, the majority of loan lenders prefer to look at the personal credit score.
This is majorly required for enterprises that employ only a few employees, start-ups, and businesses that have not spent a notable time in the business or have not generated noteworthy revenue.
Nevertheless, some alternatives are still available in the market. These include working capital loans through the payment processor, invoice factoring, merchant cash advances, equipment loans, and others that provide relatively flexible credit options.
The main priority would be on small business owners that have a bad history and still need a business loan. It should be kept in that this sort of small business financing usually has other eligibility standards like yearly revenue that are analyzed to choose applicants.
Other alternatives of business financing that do not need a personal check of credit and different sorts of financing that do not need collateral would also be mentioned.
Pros and Cons of Getting a No Credit Check Business Loans:
As already mentioned, it is pretty tough to secure a loan that will finance your small business without requiring a check of the credit or the need for a very good credit score. However, once you are able to find such a business loan, it is vital to understand what are the benefits and shortcomings of these sorts of loans.
Pros:
This sort of loan will be given to a good amount of people who have a bad credit rating or are not eligible for other types of loans. Moreover, loan options with no business credit check are typically offered by online lenders.
These enterprises accept the loan approval request and process the entire details at a much faster pace in comparison to other more traditional forms of credit lines. These lenders can provide you with the money within days when other loans, like a loan from the bank, may take weeks or months. If you need to raise funds quickly, then this is the best approach.
Cons:
Irrespective of some really good benefits, business loans without credit checks have numerous drawbacks. This type of loan usually has higher interest rates. Moreover, the tenure of the loan would also be comparatively shorter.
Under certain conditions, some no credit check loans need personal collateral or a personal guarantee in order to finalize the loan. These Factors must be taken into consideration when finalizing the loan.
Where Can I Get a No Credit Check Small Business Loan?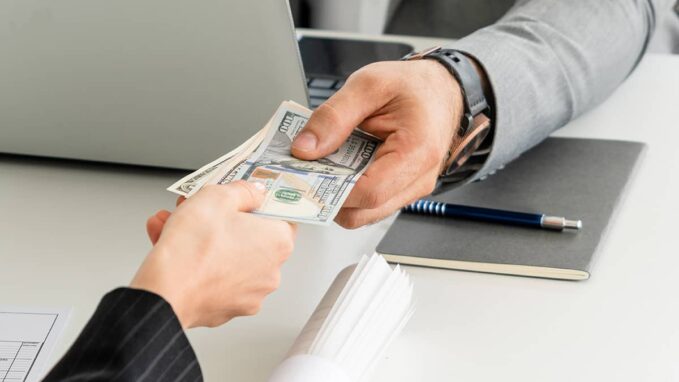 In order to secure a small loan with no credit check or bad history, small business owners can focus on some specific types of loans. Under the loans mentioned below, the last one does not check credit, but the rest do check it. However, they do not necessarily require a good credit score.
US Business Fund:
With extensive experience in equipment leasing, financing, and working capital, the team works with you to customize their services and financial solutions to meet your individual needs, which means they can provide leases and working capital ranging from $10,000 to $10,000,000.
The major focus, whether in the public or private sector, is to provide the clients with the financial solutions they require to maintain and develop their success. That's why the team provides leasing alternatives, capital equipment loans and vendor programs, among other services.
Being a member of the National Equipment Finance Association, it takes only 3 steps for you to get the required loan in no time. You have various terms and payment choices for you, starting at three months and going up to ten years. With 3.5 percent interest rates, same-day funding, 60-second approval, and over $2 billion in funding, US Business Fund is unquestionably the best option for a no-credit-check small business loan.
Rapid Finance: Cash Advance
While Rapid Finance might look at your credit scores, you still can be eligible for a loan even with a poor history as it considers how long you have been operating, revenue, and accounts receivable. Rapid Finance can give you a cash advance between $5,000 and $500,000.
BlueVine: Line of Credit
You can build your credit with BlueVine's assistance as it offers a business line of credit. In order to be eligible for the business loan, you would require a FICO score of a minimum of 600, at least six months in business, and monthly revenue of $10,000. You can get a business loan of up to $250,000. The interest rates start at 4.8%.
Kapitus: Short-Term Loan
If you have a bad credit rating, then you can opt for a short-term loan from Kapitus. It offers revenue-based financing as well as equipment loans. To qualify, your business must be operating for a minimum of two years and have annual revenue of $250,000.
PayPal Working Capital Loan:
Even though for a long time PayPal has been seen as the most famous payment processor, it gives working capital loans. It can be utilized to pay for numerous operational expenses like accounts payable, payroll, and more.
In order to receive a PayPal Working Capital Loan, the borrower must have a PayPal Business or Premier account for a minimum period of three months. Those with a Business account must process a minimum of $15,000, and the ones with Premier accounts must process a minimum of $20,000 every year to stand eligible for a PayPal working capital loan. The borrowers who are eligible for the loan must pay a single, fixed fee that is decided before finalizing the loan.
Types of Business Loans That Don't Require a Credit Check:
Following are some of the types of financing wherein you can get a business loan with no credit.
1. Crowdfunding:
The majority of crowdfunding websites do not need checking personal credit. One can raise funds for the business by providing rewards and equity in the enterprise. Loan-based crowdfunding can also be done. However, a check of personal credit is likely to take place in this case. You may also need personal collateral.
2. Vendor or Supplier Financing:
Under Vendor or supplies financing, the vendor gives short term loans for the products that you buy from them. The Net-30 financing team allotted 30 days to a business in order to repay the loan.
This sort of loan usually does not require high personal credit scores, and usually, there is no personal credit check. However, a business check of credit might or might not be needed. Moreover, most of the time, it does not need any collateral.
3. Business Cash Advances:
Under Business Cash Advances, businesses can receive funds in advance against future payments established on revenues of the past.
Business cash advances, also known as merchant cash advance, are usually given to those enterprises that have a good cash flow, backed up by the statements of a business bank account. Even though there is a performance guarantee, personal collateral is usually not needed for merchant cash advances.
4. Invoice Financing: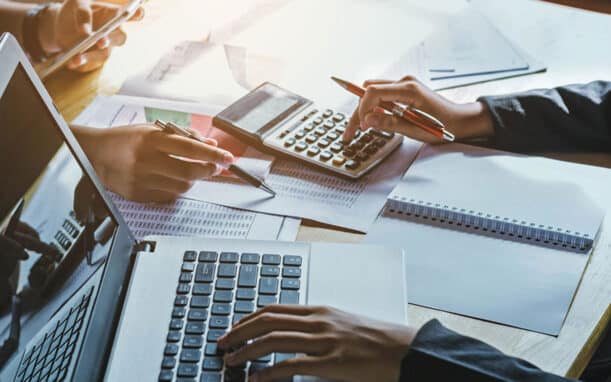 This provides enterprises that give the invoice to other enterprises to get funds quicker. Businesses that provide such types of financing options will advance funds from the invoice right after and, under certain circumstances, take the payment straight from the client.
Most of the time, you do not need personal collateral, and factoring will go on a non-recourse basis. This means that the company is not responsible for any uncollectible invoices.
5. Microloans:
Microloans are smaller loans that are usually offered by non-profit lenders like CDFIs that aim to assist underserved borrowers with small business financing. These business lenders, at times, are able to work with borrowers that have poor credit scores. Furthermore, in certain cases, personal collateral may be required.
Alternative Financing Options for Bad Credit or No Credit:
If you want to explore more loan options that don't require a credit check, then you check the different funding alternatives mentioned below.
Equipment Financing:
In case you are particularly interested in buying a piece of equipment like a computer or machinery, then financing for equipment is one of the ideal loan options for your business. Most of the time, you can have low credit scores in order to be approved for financing equipment.
Business Credit Cards:
The majority of a business credit card seriously considers the score of the borrower. Most of the time, you need a good score to secure the loan. You will find very limited business credit cards for people with bad history.
These business cards have a very high rate of interest. However, if you pay the bill timely every month, your credit scores will gradually improve. This can further help you be eligible for securing better business loans in the months to come.
Business credit cards can be given only to enterprises like LLCs and Corporations. It is not open to sole proprietors. You will receive the balances in full straight from the bank account and either daily or monthly. This would vary as per the card that your business has.
Retirement Account Loans:
An individual can borrow money against 401(k) retirement accounts. Moreover, you do not need a credit check for the same. However, one cannot borrow against an IRA. One more alternative is to roll the retirement funds into a ROBS plan. You can further utilize it to fund the business.
You should place the retirement funds in such a risky position with proper consideration. One must make sure that they have a detailed business plan and proper research backing it up.
Conclusion:
Having a good personal credit score is a crucial part of everyone's financial life. If you do not know your credit scores, you should have them checked even before you start the application process. The difference between soft credit pull or soft credit inquiry and hard credit inquiry is also vital.
Almost all the lenders have their own minimum range for the business and personal credit score requirements. They decide what credit scores will come under good or bad credit. Generally speaking, those with scores of 650 and above have many alternatives available, and those with scores in the 500s have relatively fewer alternatives.
Searching for a traditional loan that does not need a credit check seems very tedious, yet, not impossible as today's advanced lending economy has opened the doors for numerous alternative funding alternatives, few of which do not need to check the credit score.
FAQs:
Can you get an SBA loan with no credit?
SBA loans usually need a personal credit check. Moreover, certain loans may also need a business credit check. Nevertheless, the majority of the SBA loans do not have a minimum requirement for credit scores. You need "Acceptable credit." Under certain SBA loans- SBA Small Loans and Community Advantage Loans need the lender to analyze a FICO SBSS score, and a minimum score of 155 or 140, respectively, is a need in order to progress through the pre-screen.
Which type of loan does not require a credit check?
In today's world, the majority of big and small business lenders prefer to check the score of the borrower to get a business loan. However, there are still some alternatives wherein one can secure business funding with no credit check. These include Working Capital from PayPal, Square Capital, American Express, and FundThrough.
How big of a loan can I get with no credit?
The loan amount would depend on the type of borrower you are choosing. It can range from $300 all the way up to $250,000.